If you have not tried Active Motion Massage: Therapeutic Bodywork, you MUST! Anthony Ebright is a very necessary part of my Health and Wellness journey. He specializes in Trigger Point Therapy, Myofascial Release and Myoskeletal Alignment.
He does an amazing job balancing out all of the challenging workouts I put my body through! After my session yesterday, I am pain free and balanced!
Karen Grotte, Realtor – Pacific Union International
---
The gift of Anthony…my first introduction to Anthony and his bodywork was as a generous gift from a generous employer. Anthony showed up at my workplace one day to give me an unexpected, but very welcome massage. Propped up in a massage chair, face poking through the circular opening, I expected the typical 'feel good' gentle massage.
What I experienced was what I can only describe as life changing.
I've always identified myself as someone who is strong, but not flexible. I was stiff, tight, with shoulders hunched, plagued by decades of back problems, the antithesis of flexible. At 52 years of age I was convinced that it was not possible to change. Anthony, barely applying pressure, confirmed what I thought about my current state of well-being.
While my initial experience was less than comfortable, what Anthony accomplished in half an hour convinced me that improvement was possible. Not wanting to turn into an arthritic little old lady before my time, I immediately booked my first hour long appointment and haven't looked back.My first two sessions, the experience vividly seared into my memory, were challenging (ok, painful) but I was determined to improve my quality of life.
Anthony, barely touching me, found every tight muscle and worked tirelessly at breaking down the 'fuzz' that was attaching muscle to bone and responsible for keeping from realizing my full potential physically. My simple goal was to be able to touch my toes. By the third session, the pain was dissipating and replaced with a feeling of well-being and a sense of accomplishment. Any discomfort I now felt was a welcome indication that progress was being made. I looked forward to Anthony smiling and saying that he had something new he wanted to try out on me!
As talented as Anthony is, with his wealth of knowledge and intuitive touch, he can't do it all on his own. I also had to commit to take charge of my own progress by faithfully doing my 'homework' of stretches in between sessions. This is truly a team effort. I remember the moment when I exceeded my initial goal of touching my toes, and actually placed the palms of my hands flat on the floor. I could hardly contain my excitement and contacted Anthony right away, so proud of my accomplishment. Anthony shared in my moment, my biggest cheerleader on my road to health! It is evident that Anthony truly cares about his clients.
Now months later, I'm standing tall, posture improved and flexible beyond my (limited) expectations, I'm setting new goals for the year ahead and look forward to accomplishing, perhaps exceeding, these goals under the care and guidance of Anthony. I highly recommend Anthony and his bodywork. I feel decades younger, healthier than I have in ages, and well on my way to obtaining the long and lean body of my dreams. Truly a life changing experience."
Laura Z
---
As a competitive athlete and health and wellness coach, I've tried lots of different bodywork in many different modalities. Anthony Ebright has become my all-in-one guy. I see him weekly, and all week I count down the days until the next session. That's how much I look forward to and benefit from his work.
What most impresses me is his versatility. If I am training hard and peaking for competition, he goes straight to my problem areas and addresses the cause of any pain or dysfunction so I can continue training. If I'm in a recovery cycle, he uses the opportunity to assess my whole body and fix little and big problems to help me move better, repair, and be more functional.  If I'm overworked and stressed, he works to calm my entire nervous system. After years of trying this and that, I feel so lucky to have found Anthony and cannot recommend him more highly. In fact, I do recommend him to my own clients!
Joanna Sapir, Owner/founder – Santa Rosa Strength and Conditioning
---
After I left you, I squatted 325 lbs three times thanks to you! I haven't been able to do that in over a year!
Brandon R, Crossfit Athlete & Firefighter
---
I had been in pain for three years straight when I found Anthony. I had pretty much given up hope of ever being pain-free again. Anthony is the only practitioner who was able to get me out of pain and keep me out of pain. The first couple of visits were rough, but I got some relief from the continuous pain. After a couple of months, I started having a couple of days pain free.
I saw him every week for 6 months, then went down to every other week. It has continued to improve, and I am now down to once every eight weeks. Anthony is interested in empowering his clients to take care of themselves and to solve their individual issues, and he's a great cheerleader! I feel like Anthony has given me my life back. I am so grateful to him!
---
After one session with Anthony I knew I had found the right bodywork therapist to work through my overuse injuries and imbalances developed by years of distance running and long course triathlon training. After each 90 minute session I had improved range of motion & ease of movement. After two months of weekly sessions, nagging injuries had faded away and my performance in each sport had improved. Perhaps more importantly, I enjoyed each sport more; in essence, I felt younger.
Rob Main, Avid Triathlete, Age 55

---
When I first found Anthony I was experiencing such chronic muscle tension throughout my body it was making me dizzy & I felt exhausted all the time. None of my traditional modalities of yoga, meditation, regular massage, acupuncture or western medicine were helping. And because of all the stress going on in my life at the time, my muscles were simply responding by squeezing tighter and I felt sick.
After one single session with Anthony all that changed! I suddenly felt alive again. I could feel energy moving through my body. I could breathe more deeply. I felt like I had spent the previous 2 years stuck inside a Genie bottle and suddenly I was freed. Thank you Anthony! I adore you. I bow to you. You have a tremendous gift & I/'m so very grateful to receive your tremendous expertise.
Cheryl Janis, Nature Photographer, Sebastopol, CA
---
Anthony's work is truly therapeutic. He really takes the time to get to know your body and create a massage that is truly tailored to your needs not just a typical "deep tissue or spa massage" it really is one of a kind and structured around you. After a session with Anthony you feel renued, relaxed and most of all healthy.
Kila A
---
Love Anthony's work. Deep and transformational!!
Keith D
---
I originally came to see Anthony for a chronic shoulder injury that was preventing me from lifting weights in the gym.  After the initial evaluation Anthony let me know my shoulder pain was just one of the symptoms of a body that was completely torqued from numerous sports injuries and years of sitting at a desk.   He began to clear out a lot of scar tissue from old injuries as well as adhesions from my poor posture and the overall changes in my body are truly astounding. Not only is the shoulder pain gone but my posture has improved significantly.
Anthony's knowledge of the body is beyond that of most medical doctors who often prescribe surgery because they do not have a deep understanding of how the body works. Beyond the physical, Anthony is also holding the space for healing at a belief level by helping the client become aware of the holding and stickiness within the body.  This work is meant for people who truly want to regain access to a well structured and highly functioning body under the guidance of a true master.
Patricia Gay, CPA- Controller and Tax Services
---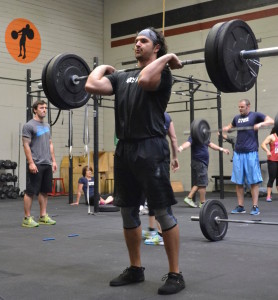 As an athlete, as well as a strength and conditioning coach, I have had many injuries and imbalances. Some of which I thought I was stuck with forever. Due to his unique and extensive knowledge of the human body, Anthony Ebright has helped me become pain free. Anthony's hybrid bodywork is second to none and is something I recommend to everyone, from high level athletes to the everyday office worker.
Austin Pasha Ersan, Owner – Sonoma Strength Academy

---
Anthony is truly gifted in his understanding, development and practice of neuromuscular therapy and body work. He is patient and kind with his clients and takes the time to listen and understand their needs. Anthony has helped me tremendously with the pain in my back and knee that I had for years before beginning to work with him. I look forward to our sessions together and recommend Anthony to everyone!
Gabrielle Chretien
---
I just wanted to let you know that last night, I slept through without any pain in my shoulder. Thank you very much.
David Voss
---
In just three sessions Anthony has helped immensely with shoulder, and arm/wrist issues I'd had for many, many years. Prior to finding Anthony, over a six year period, I'd worked with 3 osteopaths and many physical therapists and doctor-recommended massage therapists, and had found very little relief despite 100's of hours work.
Anthony's advanced understanding of anatomy & physiology, his fascination with body mechanics and his enthusiasm about each of our potential for improved health and well being (regardless of age or current state of health) has not only proven to be effective in resolving particularly challenging musculoskeletal issues, but is truly inspiring as well. Anthony is open, warm and welcoming, which puts one at ease from the first session. Considering the caliber of his work, it's not surprising that he is usually booked months in advance, but his work is unquestionably very well worth the wait."
Laurelai Barton- Nguyen, C0-Owner – The MacAdvantage, Inc.

---
I highly recommend Anthony Ebright's bodywork for anyone seeking to become more balanced in their body. I've been dealing with with injuries due to old miss-alignments present in my body and finally found someone who goes beyond the specific pain and seeks to address the underlying cause. Anthony Ebright is passionate about his work and his understanding of body mechanics is phenomenal. I have lots of praise for Anthony!
Sasha K, Crossfit Athlete
---